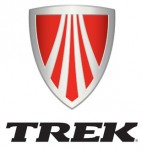 These Are Just 10 of More Than 200 Actions Filed By Trek Bicycle Corporation While Mary Burke Was Employed Or On The Board Of Directors:

The Sunday School Board Of The Southern Baptist Convention Filed A Trademark For "Kidtrek" To Provide "Information In The Field Of Religion Via A Global Computer Network Website". (US Patent and Trademark Office, Opposition Number 91116246, Filed 12/9/99)….
Via How Trek Treats People Who Use Four Little Letters @ Right Wisconsin.