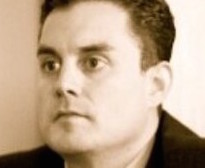 Over the years, [Brad] Dayspring has come under fire for:
* Referring in 2013 to a female Senate candidate from Kentucky as "an empty dress" who "babbles incoherently." Democrats labeled the remark "degrading and offensive."
* Interrupting a "60 Minutes" interview with Cantor when when Lesley Stahl repeatedly questioned Cantor about the impact of President Ronald Reagan's tax policy — a move that prompted widespread criticism.
* Supposedly leaking information to an Associated Press reporter after 16 American troops were killed when the Chinook helicopter they were flying in was shot down over Fallujah in 2003, according to the book "Hubris" by Michael Isikoff and David Corn.The book reported that President George W. Bush's campaign then fired Dayspring as its media coordinator for northeastern states for violating a "basic ground rule" barring campaign staffers from talking to the press.
* Following a Twitter account featuring soft-core pictures from "sexy ladies' Twitter accts" in 2011. Dayspring initially defending doing so, saying he had a friend who was a model who was featured on the site. But he then quit following the feed shortly after a story on the matter appeared online.
Via Pro-Scott Walker super PAC hires staffer with fiery past @ JS No Quarter Blog.