Top ally of the Big Ag and polluters running scared, as he works in service of Scott Walker's plan that toxifies lakes, streams and aquifers

Wisconsin State Rep. Scott Krug (Wisconsin Rapids and ALEC) says he intends to file a libel suit against MAL Contends because MC points out that Krug is an anti-clean water, ALEC stooge who knows less about caring for the environment than he does about libel law.

Krug sent an email to MC last night (Sunday) in which Krug writes: "The post forwarded to me is libelous and we will persue (sic) action."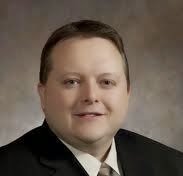 Via ALEC Stooge Rep Scott Krug Says He'll File Libel Suit Against MAL Contends @ MAL Contends . . .