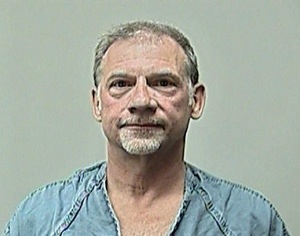 Signature bond likely for drunk, lying killer:
MADISON, Wis. (AP) — A witness told police that a Lutheran bishop accused of driving drunk when he struck and killed a runner in Sun Prairie on Sunday never braked after the crash and appeared to be trying to flee the scene, according to a criminal complaint filed Wednesday….

According to the complaint, Burnside had a preliminary breath test reading of 0.128 percent blood-alcohol content, the Wisconsin State Journal reported. Wisconsin's legal limit for driving is 0.08 percent.

After allegedly hitting Mengelt, Burnside drove to a nearby convenience store, where police had first contact with him in his vehicle. Burnside initially denied to police he'd been drinking, the complaint said. He told the first officer on the scene he was running late for a church ceremony.

"I was looking at my radio and adjusting," Burnside told police. "I just want to know if the woman is OK."

….A witness told police Burnside's sport utility vehicle jumped a median and hit a lamp post before striking Mengelt. Burnside's SUV had "heavy front-end damage," its back window was smashed and its roof was partially collapsed, the complaint said.