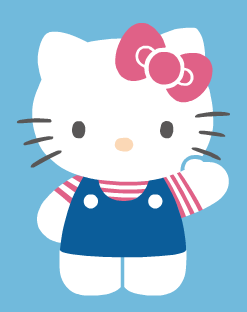 Hello Kitty is not a cat.
You read that right. When Yano was preparing her written texts for the exhibit at the Japanese American National Museum, she says she described Hello Kitty as a cat. "I was corrected — very firmly," she says. "That's one correction Sanrio made for my script for the show. Hello Kitty is not a cat. She's a cartoon character. She is a little girl. She is a friend. But she is not a cat. She's never depicted on all fours. She walks and sits like a two-legged creature. She does have a pet cat of her own, however, and it's called Charmmy Kitty."

I grew up with Hello Kitty everything and all I have to say is, MIND BLOWN.
Via LA Times.