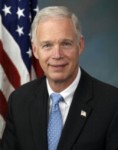 One Johnson staffer told the whistleblower that back in October, and the assertion has been repeated in media reports by another Johnson aide.

But a spokesman for U.S. Sen. Claire McCaskill, a Missouri Democrat who ran the U.S. Senate Subcommittee on Federal Contracting Oversight, said Sunday that the whistleblower complaints never reached her or others in charge of the panel.

The oversight subcommittee couldn't have taken formal action on the complaints last year without the involvement of the chairwoman or other Democratic members of the committee.

"Neither Claire nor the majority staff received notification of these complaints," said John LaBombard, press secretary for McCaskill.
Via Ron Johnson aides sat on whistleblower tips on Tomah VA @ JS NO Quarter Blog.