Second federal complaint against UW-Whitewater in eighteen months: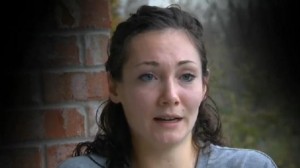 Raechel Liska, aged 22.  Photo from Channel 3000.
"I got assaulted twice," Liska said. "Once by my attacker, which was the traumatic, horrific part, but again by the school, which was the betrayal."

Liska said UWW Dean of Students Mary Beth Mackin violated her civil rights by refusing to interview two witnesses and by not accepting either the police report or her medical records stemming from the incident. She also asserts Mackin did not issue a no-contact order against her alleged attacker, even as he retaliated and intimidated her after she spoke to authorities. Further, it was the Army that stepped in and removed her assailant from her classes three months after the incident in question, even after she'd asked the university to do the same multiple times, only to be rebuffed.

"The reason I filed my complaint is because something here needs to change," she said. "I thought the dean of students would be protecting the students, protecting me. She's the dean of students. I thought I'd be her priority, but I walked out feeling like protecting the school was her top priority."
Via Sex assault survivor claims discrimination by university @ Channel 3000.